Two dairy firms have said they would not increase prices more this year.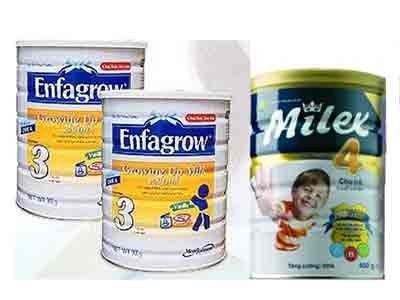 Enfagrow and Milex are milk products of Mead Johnson and Arla Foods in Vietnam
Mead Johnson and Arla Foods in Vietnam made a commitment not to boost prices. Claus Pedersen, Head of Arla Foods Vietnam, September 14 promised not to hike dairy products in Vietnam until the end of the year.
Earlier, Mead Johnson general director Enda Ryan also announced that prices of all dairy varieties would not increase in the rest of 2010. Furthermore, the company has cut 35 percent of advertising spending in 2009 and 2010.

Under a new milk pricing regulation that takes effect next month, dairy firms must register the price of milk for infants under six with the Ministry of Finance's Price Management Department or the provincial departments of finance. The agreed price would be calculated from the cost of materials and production.