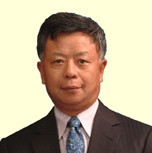 ADB Vice President Liqun Jin
The Asian Development Bank (ADB) will continue to assist Ho Chi Minh City in developing infrastructure, ADB Vice President Liqun Jin said on March 17, 2006.
During his meeting with Ho Chi Minh City leaders that day, Mr. Jin said the ADB would provide assistance for infrastructure projects that the financial institution has participated in.
The ADB wants to help the city attract investment in upgrading urban transport systems and developing infrastructure, he said.  
"With the presence of the ADB, investors will have nothing to be concerned for investing in Viet Nam," said Mr. Jin, who is responsible for operations of South Asia and the Greater Mekong Sub-region (which includes Viet Nam) and the bank's Private Sector Operations Department.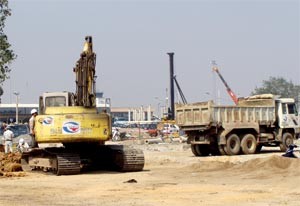 Road building is among the fields the ADB has pledged to assist Ho Chi Minh City in development (Photo: Tuong Thuy)
Ho Chi Minh City Vice Chairman Nguyen Van Dua appreciated ADB commitments and assistance. He affirmed the city is determined to implement the ADB-funded projects effectively.
 
Mr. Jin and other ADB experts were making field trips to ADB-supported works and projects in Ho Chi Minh City, including the trans-Asia highway and homework to build a subway – the first in the southern economic hub. 
 
While in Ha Noi on March 16, Mr. Jin said the ADB would increase its soft loans for Viet Nam to nearly US$300 million per year between 2007and 2008.
The ADB Vice President said his bank has designed a strategic program to assist Viet Nam with projects to boost economic development, focusing on infrastructure facilities like roads and power plants. Financial supports will also go to the enhancement of the country's institutional capacity, investment environment improvement, and education quality increase.