Export value of agro, aqua and forestry exports was estimated to hit US$2.28 billion in October, taking the total to US$25.39 billion in the first ten months this year, a year on year increase of 11.2 percent.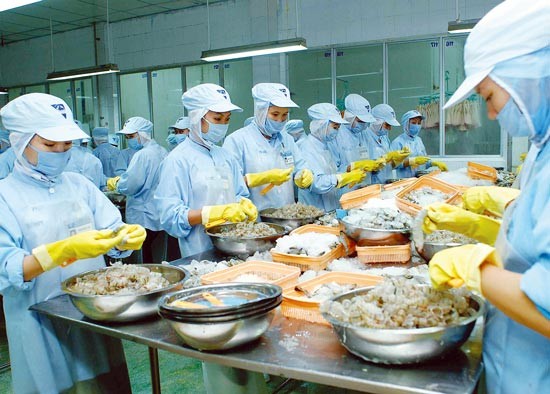 Workers process shrimps for exports

(Photo: SGGP)
Of these, the export value of farm produce reached US$12.25 billion, up 11.5 percent against the same period last year, seafood products yielded US$6.48 billion, up 19.9 percent and forestry products brought US$5.24 billion, up 12.9 percent.
In the ten months, Vietnam exported 5.68 million tons of rice bringing US$2.59 billion, down 2.7 percent in volume and up 1.2 percent in value.
Coffee exports yielded 1.49 million tons worth US$3.10 billion, an increase of 37.1 percent in volume and reduction of 33.5 percent in value over the same period last year.