Vietnam's economic growth will stay below average this year but will improve by 2014, said financial experts at a conference organized by ANZ Bank on October 22 in Hanoi City, to release update on global economy and Vietnam's current macro-economic status.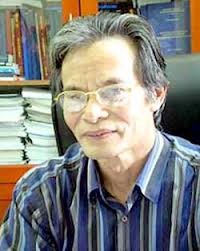 PhD Le Xuan Nghia. (Photo: SGGP)
In order to achieve an economic growth of about 7 percent, ANZ recommends that Vietnam should focus on comprehensively restructuring commercial banks and the state-owned sector when global economy returns to normal. 
In particular, ANZ forecasts that economic growth of Vietnam will be at 5.1 percent in 2013, and increase to 5.25 percent in 2014 with inflation sliding to a low 6-8 percent. Poor demand will prevent consumer price from climbing.
The report by ANZ said that the Vietnamese dong will gradually devalue to around VND21,500 as against the US dollar by mid-2014.
At the conference, PhD Le Xuan Nghia, former Vice Chairman of National Financial Supervision Commission of Vietnam, also predicted the country's economy in 2013 and outlook for 2014. Accordingly, economic growth will be 5.3 percent; inflation will rise 7.6 percent; exports will increase 15.5 percent; and credit growth will be at 11 percent.
In 2014, economic growth will inch up to 5.5-5.7 percent; inflation will climb by about 7 percent; exports will soar 19 percent; and credit growth will reach 14 percent.