With demand for gold rising strongly, the Southern Commercial Joint Stock Bank (Southern Bank) has obtained permission from the State Bank of Viet Nam to import 1,000 kilograms of unrefined gold.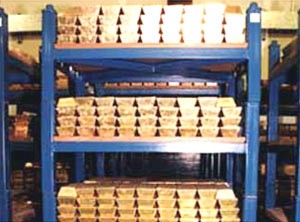 Southern Bank will import one more ton of unrefined gold
It was only a few months ago that the Ho Chi Minh City-based bank was allowed to import 500 kilograms of the yellow metal.

Gold demand has risen more than 30 percent compared to a year ago. Southern Bank is hoping that the extra imports will be enough to match its customers' needs in the traditionally strong time for gold towards the end of the year.