The State Bank of Vietnam (SBV) on November 18 issued an announcement rejecting rumors of exchange rate change which has caused the rate increase.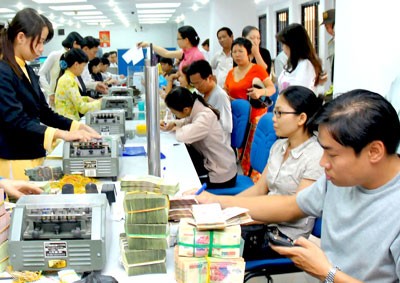 An Eximbank branch in HCMC (Photo: SGGP)
According to SBV, the exchange rate has moved up in recent days because of rumor on Vietnamese dong devaluation and demand (but not much) for foreign currencies from credit institutions.
However the move is still below the ceiling rate set by the bank, the bank said.
SBV confirmed that foreign currency supply and demand is stable and there is no reason to change the exchange rate at this time.
In the first ten months this year, the country saw a trade surplus of US$2.36 billion and balance of payment surplus of US$11 billion.
Disbursement of Foreign Direct Investment capital and volume of oversea remittances was up against the same period last year. They usually increase in the yearend.
The foreign currency market has normally and stably operated. Banks have bought more foreign currencies than that they sold.