Government programs will instruct farmers in techniques of planting, harvesting and preserving the fruit in compliance with the GAP (Good Agricultural Practices) standard.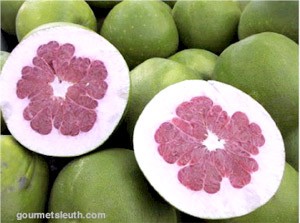 Green-skin grapefruit
Ben Tre authorities will set up a website to introduce and promote the fruit, guide farmers and employ geographic information system (GIS) technology for farming management and disease prevention.
The government will then also purchase healthy quantities of the product.
Green-skin grapefruit is one of Ben Tre province's main agricultural products and is highly competitive in both the domestic and foreign market as its price is twice than that of its competitor, the Nam Roi pomelo.