The Brazilian Footwear Industries Association (Abicalcado) has sued Vietnamese footwear exporters and makers for dumping, the Industry and Trade Ministry said.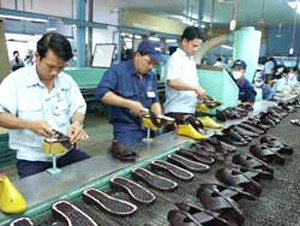 At a leather footwear factory in Vietnam
Brazil's Trade Protection Department began to appraise Abicalcado's anti-dumping complaints last October.
 
The lawsuits are not only against leather shoes but also rubber footwear and those with rubber and composite leather soles.
 
Brazil imported 2.3 million of pairs of shoes from Vietnam in first nine months this year.
 
The lawsuit will put further pressure on the Vietnamese footwear industry, which is set to be removed this week from a list of countries to get preferential treatment from the EU.
 
Exports of Vietnamese leather shoes to the EU also face a 10 percent anti-dumping tariff.