Budget carrier Jetstar, a subsidiary of Australian airline Qantas, said it planned to fly between Sydney and Ho Chi Minh City three times per week, starting in November 2006.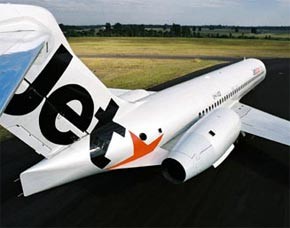 A Jetstar flight (Photo: AFP)
Jetstar has announced a major expansion of its international routes to the Asia-Pacific region, including flights to Viet Nam, Hawaii and Japan starting this November. The low-cost airline said it would use A330-200 aircraft with 303 seats for the new routes.
Many Vietnamese are studying in Australia's cities like Sydney, Melbourne and Brisbane. The students prefer budget flights home and back to their schools.
At present, the two low-cost carriers flying to Viet Nam are Singapore's Tiger Airways and Malaysia's AirAsia. Tiger Airways flies from Singapore to Ho Chi Minh City, Da Nang and Ha Noi, while AirAsia flies between Thailand's Bangkok and Ha Noi.
Related Link:
Jetstar