Online Info about Fruit, Vegetables, Flowers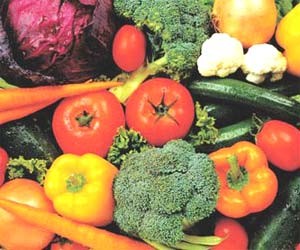 A webiste with information about the fruit, vegetables and flowers grown in Viet Nam set up
The Ministry of Trade's information department has set up a website with information about the fruit, vegetables and flowers grown in Viet Nam.

Written in Vietnamese and English, the website at www.rauhoaquavn.vn covers production, the domestic market, import and export, cultivation techniques, and Vietnamese and international regulations.

It also gives fruit and vegetable prices at the major wholesale markets, along with retail prices, and details the supply and demand situation for each commercial variety.
Credit Suisse Allowed to Join Viet Nam's Securities Market
Credit Suisse Group said last week that it had received permission from the Vietnamese authorities to trade stocks and bonds in Viet Nam, becoming the latest foreign investor aiming to tap into a surge in interest in the nation's markets.
The second-biggest Swiss bank said the Vietnamese State Securities Commission had given it securities-trading code certificates, allowing the firm to trade domestic equities and government and corporate bonds.
The Ho Chi Minh City Securities Trading Center has surged in market value from less than US$1 billion at the start of 2006 to more than $7.9 billion through today. The number of stocks on the exchange has doubled this year to 67, while the bourse's VN Index has jumped 146 percent in 2006.
"Capital markets development is the next phase of Viet Nam's economic evolution," Jose Camacho, Asia-Pacific vice chairman for Credit Suisse, said in a statement.
UBS, the biggest Swiss bank, and Merrill Lynch, the world's second-biggest securities company, made similar announcements this year.
HK Firm to Build Woodchip Mill in Kien Giang

Hong Kong's Freeland-Universal has got the nod from the People's Committee of Kien Giang to build a woodchip mill in the southwestern province's Hon Dat District.

The US$2.5-million project will take up 13 hectares of land and turn out 250,000 tons of chips annually.

The provincial government has ordered the departments of Planning and Investment, Resources and Environment, and Construction to guide the company through the remaining procedures so that the mill can be up and running as soon as possible.

The Long Xuyen Quadrangle, where the mill will be located, contains some 40,000 hectares of sandalwood and melaleuca. Three quarters of this is cultivated forest and will provide a steady, long-term source of timber for the company.