It will take businesses a maximum of just five days to receive business registration certificates, according to a new inter-ministry circular released on July 29.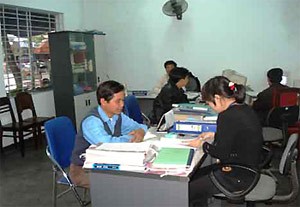 Business registration certificates will be granted within five days after application
Under the circular, issued by the ministries of Finance, Planning and Investment, and Public Security to regulate business and taxation registrations, relevant authorities must grant business registration certificates to applicants within five days of receiving legal applications in written form.
Individuals and organizations may also receive tax codes and complete procedures for changing their business operations within five days from the date they applied for the requirements.
Under current regulations, it takes businesses 10 days to complete the procedures related to setting up firms or changing business operations.
According to the Ministry of Planning and Investment, the circular aimed to create closer cooperation between the relevant ministries in order to help businesses in setting up firms and in their operations.
Under the circular, departments of planning and investment in cities and provinces, which would act as one-stop shop for the applications, would be in charge of receiving applications and returning the certificates and tax codes to businesses.
The five-day period will also be applied for applications via online business registration systems; however, businesses will be required to submit a written business registration application when coming in to receive their certificates.
The circular will take effect 15 days after it is published in the Governmental gazette.