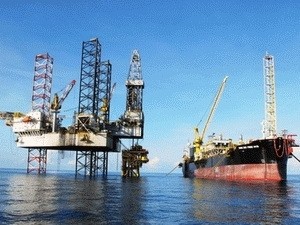 (Photo for illustration)
ConocoPhillips announced today that the US petroleum corporation has entered into an agreement to sell its Vietnam business unit to Perenco of France for a total of $1.29 billion plus customary working capital adjustments.
The announcement, dated Feb. 16 from Houston, Texas, said the sale was "part of its ongoing strategy to create shareholder value."
ConocoPhillips said it has entered into definitive agreements with a subsidiary of Perenco to sell its three wholly-owned subsidiaries that separately hold its 23.25 percent participating interest in Block 15-1, 36 percent participating interest in Block 15-2, and 16.3 percent participating interest in Nam Con Son Pipeline.
The pipeline system transports natural gas from the Nam Con Son Basin off southern Vietnam to Ba Ria-Vung Tau Province, also in the south.
The transaction is anticipated to close in the first half of 2012, the American company said.
"The sale of our Vietnam business unit is an important component of our $15-20 billion 2010-2012 asset divestiture program. ConocoPhillips has conducted business in Vietnam for more than 15 years, and we are pleased that Perenco has recognized the value of these quality assets," Al Hirshberg, senior vice president, Planning and Strategy, ConocoPhillips, said in the announcement.
According to the company, the sale of the Vietnam business unit is just one part of its plan "to create value for shareholders through a continued focus on optimizing the portfolio, enhancing returns, strengthening financial flexibility and increasing shareholder distributions."
The Houston-headquartered company says for 2010-2011, its asset divestiture program yielded $10.7 billion in proceeds, in addition to $9.5 billion from LUKOIL share sales, giving total dispositions of $20.2 billion over this period.