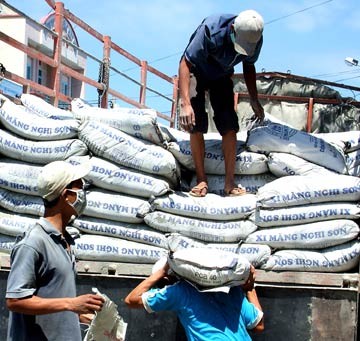 Photo for illustration
The Ministry of Construction forecasts that demand for cement will top 55-56.5 million tons this year, an increase of 11-12 per cent compared to last year.
The Vietnam Cement Industry Corporation says it plans to produce and market around 19-19.5 million tons, joint-venture enterprises plan for 17-17.5 million tons, while other companies are targeting 19-19.5 million tons.
In the first month of 2012, cement production was 2.92 million tons; accounting to 5.3 percent of this year's planned target, while sales amounted to 2.85 million tons, 5.2 percent of this year's target.
Import of clinker was estimated at 50,000 tons in January this year, while export of cement and clinker at around 250,000 tons.