Deputy Prime Minister Vuong Dinh Hue called for support to women to start their business during a forum held in Hanoi on December 26.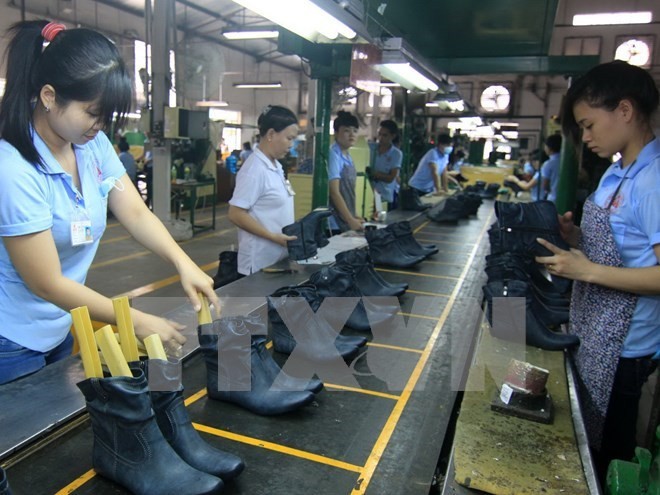 Illustratie photo (Photo : VNA)
Speaking at a forum co-organised by the Vietnam Women's Union (VWU) and the SNV Netherland Development Organisation, Hue hailed women for maintaining the stable growth of their businesses.
Out of nearly 500,000 enterprises nationwide, more than 100,000 led by women have contributed to the national economic stability. Up to 25 percent of small and medium-sized enterprises (SMEs) owned by women have generated jobs to over 1.63 million workers and added VND32.4 trillion ($1.4 billion) to the State budget, equivalent to 3.9 percent of the total, he said.
He suggested the VWU Central Committee continue developing micro-finance organisations in support of female entrepreneurs along the way.
The government has submitted a draft law to the National Assembly to assist SMEs, devised incentives targeting micro businesses and start-ups in combination with developing a start-up ecological system, he said.
VWU Chairwoman Nguyen Thi Thu Ha said the VWU and the SNV Netherland Development Organisation are offering support to female entrepreneurs in localities within their 2016-2020 agreement framework.
At the event, participants shared view that the implementation of policies in support of female workers and firms employing many women lack necessary guidance.
Women's involvement in business management remains modest, and women-owned firms account for 26.8 percent of SMEs, mostly operating in services, they said.
They underscored the role of increased women's economic empowerment in promoting gender equality, thereby offering men and women equal chances to access opportunities and resources.