The southern province of Dong Nai earned 3.947 billion USD from its exports in the first four months of this year, up 17 percent from the same period last year.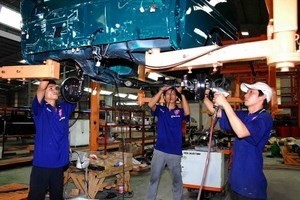 illustrative image (Source: VNA)
Aquatic products topped the list with an increase of more than 81 percent, followed by steel (78 percent), coffee (73 percent), and cashew nuts (53 percent).
The export of garments, wooden products, computer and electronic components, machinery and footwear increased from 12-31 percent.
In addition to maintaining trading activities with large partners from the US, Japan, and the EU, local enterprises stepped up penetrating into Eastern Europe, South America and Middle East markets, said Nguyen Tien Chuong, Chairman of the Dong Nai Import-Export Association.
Vice Director of the Vinh Binh Footwear Company Ta Quoc Binh said his company's exports went well in the reviewed period, with the majority of its products shipped to the EU.
The province raked in nearly 640 million USD from footwear exports, a year-on-year increase of some 15 percent, according to local statistics.