Vietnamese-Canadian asset manager Don Lam, who is working in Ho Chi Minh City, has said business opportunities in Vietnam have not changed in the context of the global economic downturn.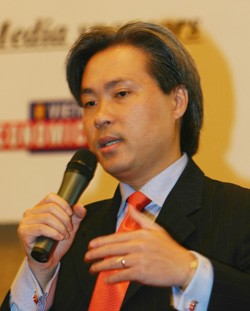 Vietnamese-Canadian asset manager Don Lam
"There has been great volatility this year but our view of the opportunity in Vietnam has not changed, we still see significant value and potential across the economy," Mr. Don Lam told the Canadian Financial Post in a recent interview.
Vietnam had an enormous inflow of foreign investment in 2007 and this, combined with relatively free local money supply, lead to an overheating of the economy. However, the government has imposed a fairly comprehensive set of policies to cool the economy and slow credit growth, he said.
Vietnam, like every emerging market, will feel pressure from a global credit slowdown. However, it will also benefit from the strength of its agricultural commodities and because many of its manufactured products are not subject to big swings in demand. "The world still needs to eat and still needs affordable clothing," he said.
According to Mr. Do Lam, the sectors where Vietnam can really compete with other countries in the ASEAN region or beyond to attract foreign investment in the long term are agribusiness, tourism and Vietnam's relatively low labour costs.