For the first quarter of 2007, Viet Nam's Consumer Price Index (CPI) will be higher by 3.2 to 3.5 percent over the same period in 2006, said Ngo Tri Long, Deputy Head of the Institute for Research in Price and Markets (IRPM) under the Ministry of Finance, at a seminar on product costing in 2006 and future cost management planning.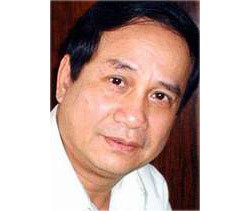 Ngo Tri Long, deputy head of (IRPM), said Viet Nam's CPI of the first quarter will be higher than that of 2006
Many people expected that the price of goods would go down following Viet Nam's accession to the WTO but in the end they remained stable. The government, however, has developed a long term plan to gradually decrease prices on certain goods.
At the meeting, Mr.Long was asked why the government does not increase minimum wage rates to match inflation. Mr.Long responded by saying it is felt that doing so would have a negative effect on the economy and that a better course of action would be to carry out some practical measures such as bolstering competitiveness, reducing costs for enterprises, keeping a close watch on regional and world pricing systems and adjusting tax rates. 
Answering concerns about the cost of oil, Mr. Long said that the price of oil and petrol is completely reliant on world markets since Viet Nam is a net importer.

The retail price of oil, he went on to say, will therefore be adjusted to global rates over time.