The electricity industry's total production and business costs in 2014 topped VND198 trillion (US$8.95 billion) and cost price exceeded VND1,539 per kWh, announced the Ministry of Industry and Trade on February 2.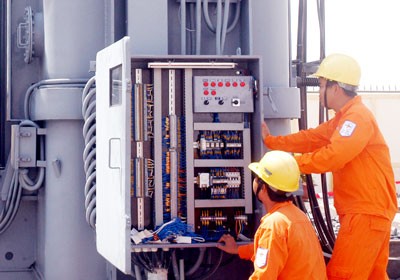 (Photo: SGGP)
Power generation costs hit VND152,920 billion, transmission VND10,520 billion and distribution and retail totaled VND33,657 billion.
Electricity sales was over VND197,128 billion (US$8.91 billion) equivalent to the commercial power selling price of VND1,532 a kWh.
Despite electricity was sold at the price lower than average level, the industry still earned a profit of VND800 billion (US$36 million) thanks to income from financial activities of Vietnam Electricity, National Transmission Corporation and Electricity Corporations and from investment in joint stock companies.
According to report by independent accounting firm Deloitte Vietnam, expenses not accounted into electricity cost price was about VND4,787 billion (US$216.48 million) as in 2014. They comprises losses due to exchange rate fluctuations of VND1,682 billion from the National Transmission Corporation and VND642 billion from Power Generation Corporation 1.