Although the gold price has continuously dropped from early this month till now, from VND12.48 million per tael down to VND12.15 million per tael, it is still 0.5 percent higher than last month. Will the gold price bounce back after the Christmas and New Year holidays?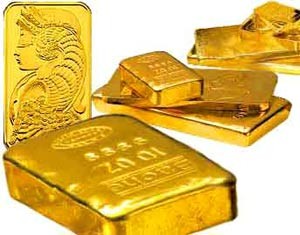 Gold price might be unchanged after the Christmas and New Year holidays
Some specialists said that the gold price will not increase. If it will do, it won't exceed VND12.5 million per tael.
 
Because the world market has stopped trading for the Christmas and New Year holidays, the gold price will not be fluctuated sharply and it won't exceed US$630 per ounce. The domestic gold price won't exceed VND12.5 million per tael.
 
Moreover, Bao Tin Minh Chau Gold, Silver and Gemstone Company started to sell a new product of gold on the Viet Nam's gold market from December 22. It is like the one-kilogram gold piece of Saigon Jewellery Company (SJC), which is very convenient for trading at a big volume, transportation and long-term reserve.
 
There will be more trade names of gold in the first quarter of next year on the gold market in Viet Nam. The price difference will be shortened because of the coming fierce competition.
 
Besides, SJC will open a bonded warehouse of gold products nearby Tan Son Nhat International Airport early next year which will help to lessen the current unreasonable difference between the world and local gold price.
The gold price increases by 27.2 percent compared to early this year so trading gold is considered as the most profitable investment.
 
Stocks investment can be more profitable as it can yield interest of 40-50 times higher but it is also more risky than trading gold.