The Government has issued a decision on industrial development strategy by 2025 and visions until 2035, giving priority to develop manufacturing and processing, electronics and telecommunications, and renewable energy sources.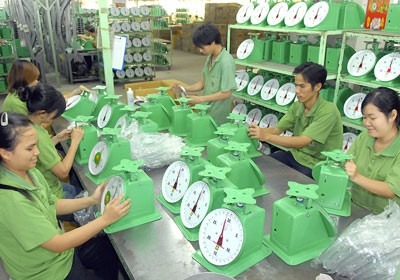 Nhon Hoa scale manufacturing (Photo: SGGP)
According to the decision, industrial production growth will hit 12.5-13 percent in 2020. 
By 2035, industry and construction will account for 40-41 percent of the country's economic structure. 
Hi-tech products will account for 45 percent of the country Gross Domestic Product by 2025 and 50 percent afterwards. 
Mechanics and metallurgy groups will be established to speed up industrialization by 2020. The metallurgy will be developed towards environmental friendly solutions with advanced technologies.