The construction sector found success in legal institutions, saved the State money, boosted the real estate market and planned to create more housing for low-income families, said Minister of Construction Trinh Dinh Dung.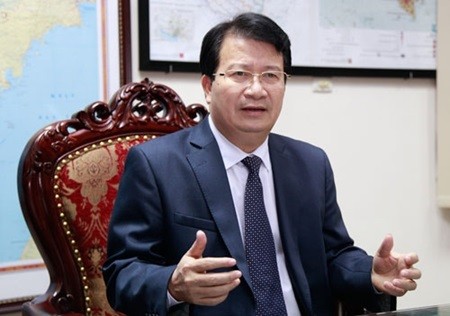 Minister of Construction Trinh Dinh Dung. — Photo cafeland
The Ministry of Construction (MOC) focused on amending three major laws in 2014: the Construction Law, the Housing Law and the Law on Real Estate Business.
Mr. Dung said he was confident the three revised laws would offer a comprehensive legal corridor for promoting effective management of construction loss, waste and quality, as well as ineffective use of investments.
The sector also saved the State trillions of dong with proper inspections and surveillance.
Thirdly, the MOC was successful in breathing new life into to the real estate market while developing more affordable housing for low-income residents.
Finally, a programme aimed to create more housing for rural, disadvantaged families; flood-prone areas; and low-income people living in urban areas, including workers and students.
"From now until 2020, we need more than one million affordable apartments, mainly in major cities such as Ha Noi and Ho Chi Minh City, and in major industrial parks in Binh Duong, Dong Nai, Thai Nguyen, Hung Yen, Vinh Phuc and Bac Ninh and others," Dung said. "This is a very important task. The construction sector will have to work hard and co-ordinate closely with other ministries, sectors and enterprises in the next six years."
He said that under the 2014 Housing Law, which went into effect this year, all construction enterprises that build commercial homes must dedicate 20 per cent of their products to affordable housing projects. Meanwhile, the Bank for Social Policy must offer low interest rates with long-term credit to people having trouble affording an apartment.
Minister Dung said five Vietnamese banks had committed to setting aside VND 9.4 trillion (US$448.4 million) to lend to policy beneficiaries through the Government's social housing credit programme.
The minister said the Law on Housing and the revised Law on Real Estate Business would make 2015 a good year for housing development in Viet Nam.
"The real estate market will be geared toward the buyers and provide them with what they want, as well as market liquidity," Dung said.