That's what chairman Yoshihisa Akiyama of the Kansai Economic Federation (Kankeiren) told a Vietnam Economic Times reporter at the recent Vietnam - Japan Economic Forum, which was attended by more than 40 companies from Japan's Kansai region (which includes the cities of Osaka, Kyoto and Kobe).
Reporter:
What interests Japanese companies in general and Kansai firms in particular about Viet Nam at this moment?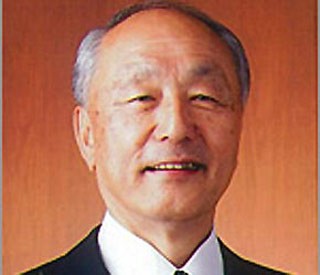 Mr. Yoshihisa Akiyama, Chairman of the Kansai Economic Federation

Mr. Yoshihisa Akiyama:

Japan's invested in China first. After heavily investing there, Japanese investors began to consider reducing their costs and risks by investing in other countries.
 
Viet Nam has become one of their favorite investment destinations, especially after the Vietnamese Prime Minister visited Japan last year. The prime ministers of the two countries signed a joint statement to bolster the Viet Nam – Japan relationship and make Viet Nam a strategic partner of Japan. The statement prompted Japanese firms to become interested in Vietnamese enterprises.
 
Generally speaking, Japanese investors are very keen on Viet Nam's investment environment. They find the country has a young, capable and energetic workforce and is politically stable and safe.
 
The interest that Kansai enterprises have in Viet Nam can be seen in the fact that they attend every investment-promotion forum in Viet Nam.
 
We hope that the Vietnamese Government is trying to improve the legal and physical infrastructure to create an advantageous investment environment. Japanese enterprises, particularly from Kansai, will find a way to invest in Viet Nam to contribute to the country's as well as the Kansai region's economic development.
 
What fields do Kansai enterprises want to invest in and is there anything new compared to before?
 
Previous Kansai delegations came to Viet Nam mainly to establish friendly links. This time we are here to discuss investment fields in detail and seek business opportunities.
 
Our chief interest we share with Vietnamese enterprises is in developing the high-tech sector.
 
Kansai enterprises engage in a wide range of technological fields, from high-tech to robot production, from biotechnology to spare parts production. With such varied fields of industry, they can satisfy any demand of the Vietnamese people.
 
How do you appraise Viet Nam's investment areas? Do Japanese investors prefer northern or southern Viet Nam?
 
So far, Ho Chi Minh City has been an interesting investment destination. But at the moment the northern provinces, especially Ha Noi, are attracting Japanese investors.
 
Firstly, Ha Noi is closer to Kansai. Secondly, there are many industrial zones in the north that can supply investors with all the essential infrastructure they need to begin production immediately.
 
How many prospective investors does Kansai have?
 
There are 35,000 enterprises from Osaka, accounting for one half of Kansai's enterprises. The Kansai region has about 70,000 enterprises. The Kankeiren has around 700 members; most of them are big companies.
 
How many investment projects does the Kankeiren have in Viet Nam?
 
About 86.
 
Are all of them successful?
 
Yes, very successful.
 
Will there be direct flights from Kansai to Ha Noi every day?
 
At present, there are three direct flights from Kansai to Ha Noi per week. Early next month, another flight will be added.
 
At a meeting with Prime Minister Nguyen Tan Dung the other day, we suggested the Vietnamese Government increase the number of flights. The PM said that one flight a day would not be enough and suggested making it two.