The Ministry of Planning and Investment proposes to equalize all state-owned groups and corporations in the next 3-4 years.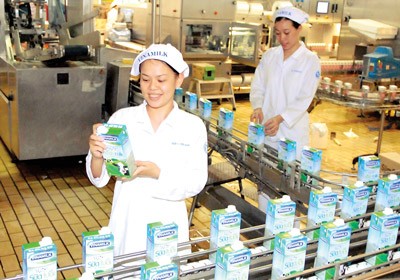 Vinamilk Company has well developed after equitization and been listed in the top businesses in Asia (Photo: SGGP)
The State should only have holdings in security, national defense and public welfare companies, according to the ministry.
The ministry proposed this after releasing a report for the five-year resolution to improve the socialist-oriented market economy.
Public investment projects and restructuring of financial systems should be treated without preferential treatment and subsidization, according to the ministry.

The resolution has improved legalities, investments and innovations for banking systems. The State intervenes too much and needs to focus on management and regulation. Corruption and waste are still prevalent due to bad land management.
The ministry proposes to solve issues in land ownership for better development.