Exports of ornamental fish to the US is no longer difficult although the country's quarantine agency will keep stricter control over imports, according to a senior official from a fishery inspection agency.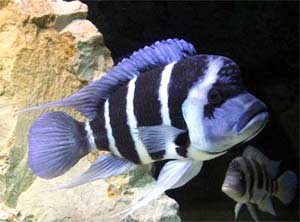 Ornamental fish exports help Ho Chi Minh City earn an annual turnover of US$3-4 million.
Mr. Nguyen Tu Cuong, Director of the National Fishery Quality Assurance and Veterinary Directorate (Naviqaved), reassured on Tuesday that exporters in Ho Chi Minh City only have to submit a report on their fish's quantity number, species, and sources of supply.
Then, local fishery quality assurance and veterinary directorates, in cooperation with the Naviqaved, will recheck the information and take samples from the export fish for testing. The result will be reported to the US Department of Agriculture (USDA).
Previously, the USDA announced it would apply new regulations on import quarantine as of Sep 29. All consignments of carp to be exported to the US must be examined for viruses that can cause Spring Viraemia (SVC).
In addition, the USDA would also require quarantine certificates for eight species of fish that have scales and their gametes which are exported to the US.
However, according to Mr. Cuong, Vietnamese exporters of carp in the long-run must join a common program to quarantine for viruses such as SVC and Koi Herpes Virus. Samples from ornamental fish will be taken twice a year.
Ho Chi Minh City is currently leading the country in exporting ornamental fish with an annually turnover of US$3-4 million. Major markets are the EU (nearly 60%) and the US (25%).