The Ministry of Industry and Trade (MoIT) plans to start a fund for preventing petroleum risk in 2008.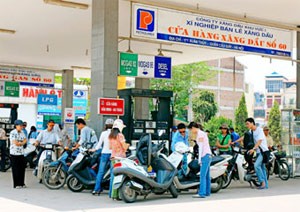 A fund for preventing petroleum risk will be launched in 2008
Petro-companies are to contribute part of their profits to the fund when petroleum prices are low and, when prices rise, the fund will partly compensate their losses for not raising retail prices.
 
Retail prices are then to be revised every three to six months to prevent sharp rises as world petrol prices change.
 
MoIT has petitioned Government for approval of a petroleum "marketization" together with granting subsidies to the makers of coal, electricity, paper and cement to reduce petroleum price differences between these markets and avoid shocks to the overall local market.
 
Local fuel and gas prices have climbed over the year.