At a recent investment forum, representatives from the Taiwan External Trade Development Council (Taitra) and five Vietnamese provinces (Ha Tay, Vinh Phuc, Bac Ninh, Hai Duong and Thai Binh) concluded that a wave of investment from Taiwan is sweeping over Viet Nam in the same manner as an earlier one from Japan.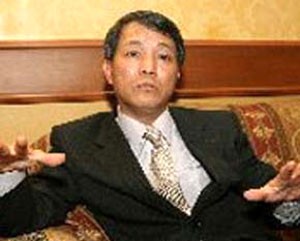 Gary T. Tseng, Vice Chairman of Taitra
Taitra Vice Chairman Gary T. Tseng elaborated on the subject with Vietnamese reporters.

Do you think there will be a second investment wave into Viet Nam from Taiwan similar to the one that originated in Japan?
Absolutely. We came to Viet Nam early on at the end of the 1980s and in even greater numbers in the 1990s.
Earlier this year, Foxconn Group announced it will invest US$1 billion in Viet Nam, and Compal Electronics Inc, Taiwan's leading laptop computer and mobile phone maker, expects to invest US$2-2.5 billion in Vinh Phuc. A close friend of mine who owns Compal, said about US$500 million will be spent on the first phase alone.
When will the second investment wave begin?
It's already begun. With the assistance of the Taiwan Chamber of Commerce, a group of Taiwanese business leaders will visit Viet Nam this month, and a second group organized by Taitra will come to Viet Nam in late October or early November.
Among the groups, how many companies have invested in China?
About one third, however, they tend to think of it in terms of a "China plus one" philosophy as the Japanese do and will likely invest in Viet Nam as well. On the other hand, they might also consider transferring all their production facilities to Viet Nam.

Nowadays, there are many changes in China's business environment, not to mention changes in the labor force and gains by Chinese currency on the U.S. dollar. In terms of long-term development vision, the best way to look at it is to spread your eggs out over a couple of baskets, or maybe just get a new basket altogether.

Do you think Taiwanese companies are interested in the South or the North of Viet Nam?

About 3,000 Taiwanese enterprises have been present in Viet Nam for some 20 years, most of them small to medium scaled operations, however, there aren't many in the Central and Northern regions.
I believe though, that in the future information and communications technology companies will tend to invest in the North since its closer to the Hoa Nam area, which is more conveniently located for them in terms of logistics and supply chains.
What were the Taiwanese most interested in during this visit?
Human resources, tax policies, customs procedures and especially the fact that strikes occur seldom if ever in this country and that even if they do, by law, the employer must be notified in advance. The business world is a battlefield and in order to win, all factors related to success and defeat have to be studied in detail.
What disadvantages do they perceive in investing in Viet Nam?
Investors come to Viet Nam because of its advantages not its disadvantages. The only disadvantage so far has been the slow pace of infrastructure development.
Are Taiwanese companies interested in playing a role in the development of infrastructure here?
Taiwanese developers are already here, for example the FIDC, which developed the My Xuan Industrial Park in Vung Tau and is currently working on another project in Vinh Phuc.