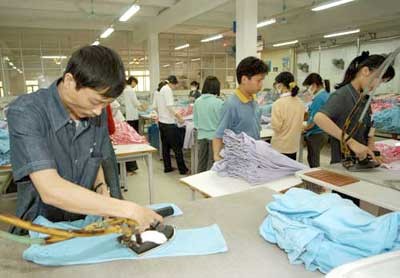 Viet Nam's economic growth rate reaches 7-8% annually
Economist Intelligence Unit (EUI), the research arm of the famous UK magazine The Economist, recently released its latest report on risk assessment of Viet Nam, based on a survey of foreign investors in the country.
The EIU predicts an economic growth rate of 7-8% annually for Viet Nam in coming years. It says, "Viet Nam's wish to join the WTO is translated into the country's trade promotion measures."

The EIU reckons that security risk is low in Viet Nam, even trivial, as danger rarely plagues economic activities or foreigners. EIU confirms, "Viet Nam's government, military and police are quite capable of keeping the security." Therefore, the increasing criminal rates in Ho Chi Minh City do not cause much danger to foreigners.
Politically, though there are different opinions on the assessment of reforming rates, all are doubtful of political pluralism in Viet Nam. The country has established closer relations to both the U.S. and China, helping increase stability and peace.
In spite of its positive assessments on many aspects, EIU also issues notable warnings, especially on anti-corruption. The report says, "Though some progress has been made, such as the approval of Law on Anti-Corruption, there is still worries about the implementation in practice." According to EIU, the forming of different extremes in the government and the stubborn lack of transparency cause many government agencies to operate as if they had their own territories. The report reads, "The government is trying to resolve the issues with administrative reforms, but progress is slow", which causes great influence on business activities.