The Vietnam Association of Seafood Exporters and Producers (VASEP) said the country's shrimp exports to the United State in 2016 is expected to increase.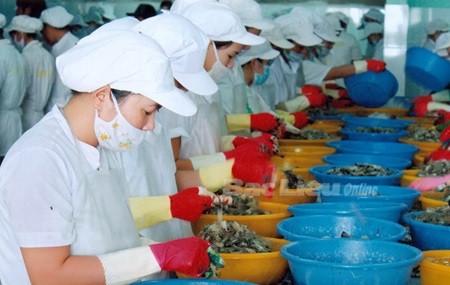 Shrimp exports to the US market will increase in 2016 -VNS Photo
It is thanks to positive results from the ninth administrative review (POR9) of anti-dumping duties on Vietnamese frozen shrimp and the trans-pacific Partnership (TPP) negotiation.
As if, the POR9's export tax rate is lower than POR8, helping Vietnamese shrimp exporters to balance export tax rate. Besides, the growing demand in the U.S for Vietnamese shrimp in 2016 is predicted to rise slightly due to US dollar's price increase.
Thus, VASEP confirmed that this will create chance for Vietnamese shrimp suppliers to boost exports to the U.S in 2016.