Vietnamese businesses especially small and medium enterprises must continue innovations and improve their competitiveness for deeper international integration, said experts at a seminar on challenges for business development in 2015 in Hanoi yesterday.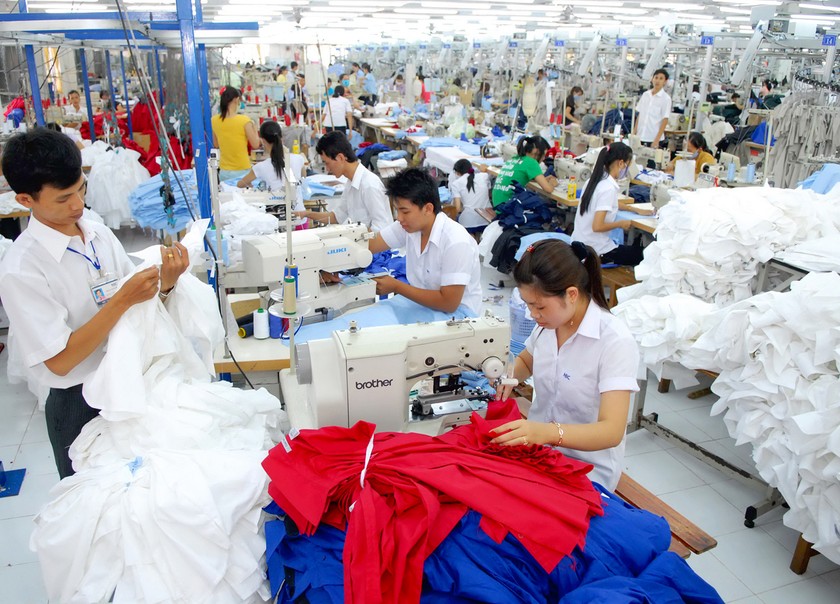 Workers make export items at Nha Be Garment Company (Illustrative photo: SGGP)
Deputy Head of the Business Development Department under the Ministry of Planning and Investment Bui Thu Thuy said that despite of playing an important role in economic growth, employment provision, and State budget contribution; small and medium enterprises are limited in scale, capital, technology and management skills leading in competitiveness and operation effectiveness limitations.
Dr. Vo Thanh Tri, head of the Central Institute for Economic Management, said that small and medium enterprises in Vietnam contribute less to Gross Domestic Product than that other nations. The number of business of these scales is few and the number of large scale companies is even fewer. These two weaknesses make Vietnamese businesses do not have many advantages in global integration.
Inflation rate will be curbed low and monetary policies will be more flexible this year. However it will be a difficult year for the business community amid the US dollar depreciation and difficulties in fiscal policies and bond issue, he forecast.
Dr. Nguyen Thi Thu Trang, director of WTO Center under the Vietnam Chamber of Commerce and Industry (VCCI), said that Vietnam has signed free trade agreements (FTA) with Japan, Chile and ASEAN nations for the last 20 years.
However these agreements just concentrate on taxes with limited trade liberalization.  FTA with the EU (EVFTA) or Trans-Pacific Partnership (TPP) that will be signed this year will cover more fields with higher liberalization level, and affect not only export and import but also the market and institutions, she said.
2015 is the last year to remove tariff on most commodities. Businesses should be clearly aware that how far Vietnam opens its market door to have preparations for deeper integration, she stressed.
VCCI secretary general Pham Thi Thu Hang said that Vietnam will conclude negotiations to sign TPP and EVFTA in 2015 and officially enter a new international integration phase full of difficulties, challenges and opportunities also.