The Ministry of Trade's Competition Administration Department organized a workshop on anti-dumping laws in Ha Noi yesterday aiming to help Vietnamese exporters face trade disputes.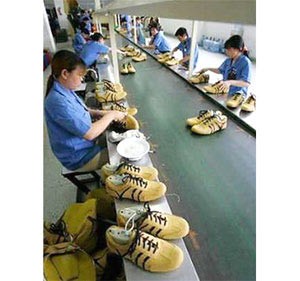 Footwear is one of Viet Nam's products facing anti-dumping lawsuits
Viet Nam has faced 28 lawsuits since 1994, 23 of which have been anti-dumping cases while the remaining five were safeguard cases. So far, 25 cases been concluded and three are still in dispute, reported department director Dinh Thi My Loan.
 
Ms. Loan said most of the dumping lawsuits against Vietnamese products have come to the same conclusion and thus, a unilateral sanction has been imposed upon Viet Nam.
 
Therefore, exporters, entrepreneurial associations and government agencies must adhere to the legal processes and closely follow every lawsuit to its close. They must also cooperate with investigation organizations and lobby for outside assistance due to the placement of the sanction.
 
The department warned that during the period of appealing their anti-dumping lawsuits, Vietnamese exporters' decisive role will be played in answering questions, cooperating with investigation organizations and the hiring of lawyers.
 
Following the lawsuits to its end is a must for exporters to avoid the imposition of the unilateral sanction which would cause serious problems for them.
 
Ms. Loan added that companies must actively update their financial and accounting systems to operate in accordance with international laws.
 
She asserted that one of the disadvantages faced by Vietnamese companies was a lack of accurate and comprehensive information, documents and statistics to clarify their financial activities.
 
Accurate information and transparent accounting documents are the most significant tools with which evidence is gathered for the investigations' lawsuits.