The Ministry of Finance proposed in writing the Ministry of Transport and local authorities to instruct an examination over transport fees to the information that petrol price has reduced but transport fee has not as per some newspapers.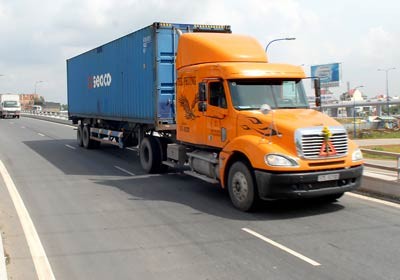 (Illustrative photo: SGGP)
The Ministry of Transport should instruct its departments and transport companies to comply with freight regulations and recalculate cost prices to adjust the freight rates suitable with fuel and other input costs.
Provincial and city people's committees should order authorized agencies to inspect transport companies and examine their listed haulage rates.
In case the petrol price fall has reduced transport cost prices, businesses should be required to adjust their freight rates, especially those had increased the rates at the time petrol prices increased in 2014.
Violations must be strictly handled and publicly announced on the media.