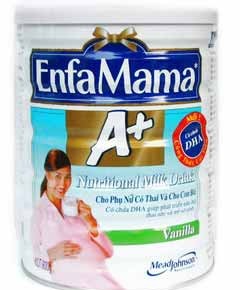 Mead Johnson's EnfaMama milk for pregnant women
Mead Johnson Nutritionals, a world leader in nutrition based in the US, became the first wholly foreign-owned milk company in Viet Nam on August 15 after 10 years of operation as a representative office.
The new business license was granted to Mead Johnson Viet Nam Company Ltd by the HCM City People's Committee.
General Manager of Mead Johnson Nutritionals, Mark Hely, said the new license would allow the company to increase the scale of its operations in Viet Nam to offer more products on the local market as well as better services and programs for the community.
Recent statistics from ACNielsen show that Mead Johnson holds the biggest market share in the US pediatric formula market for four consecutive yeas up to 2007.