SCG Chemicals of the Siam Cement Group from Thailand, Qatar Petroleum International, Vietnam Oil and Gas Group and Vietnam National Chemical Group have signed a joint venture agreement to build a petrochemical complex in Vietnam at a cost of US$4.5 billion.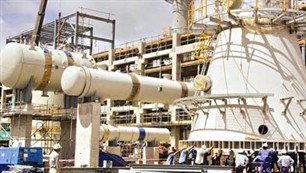 For illustration only
According to the agreement, SCG Chemicals will pick up 28 per cent stake in the project and Thailand's Plastic and Chemicals Group will hold 18 per cent.
Qatar Petroleum International will supply feedstock for the complex, which will be located on Long Son Island in southern Vietnam in Ba Ria-Vung Tau Province.
The joint venture will also develop supporting infrastructure such as a port, storage facilities and a power station.
The complex will be Vietnam's first fully integrated petrochemical project and is expected to begin operations within the next four years.
Thailand's Plastic and Chemicals Group is a leading manufacturer and distributor of polyvinyl chloride polymer in Southeast Asia. The firm plans to raise its annual production capacity of PVC in Vietnam to 200,000 tonnes from its current 110,000 tonnes, within the next five years.
 
SCG Chemicals, the third largest industrial group in Thailand, started operations in Vietnam in 1990 and has currently four representative offices and seven subsidiaries operating in petrochemical, paper and building materials.