Binh Dinh fishermen have decided to stay at home rather than go to sea as new higher oil prices have increased at least VND10-15 million per trip while fish prices stay the same.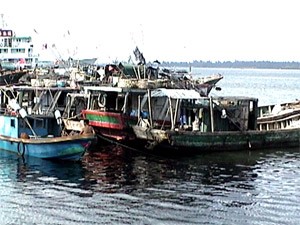 Fishing boats are berthed onshore

Offshore trips now cost VND60 million to VND70 million. With such high expenditures, the fishermen are likely to lose.
As a result, 280 out of around 480 fishing boats are berthed onshore and 30 of them are even on sale.
There are 6,500 fishing boats of all varieties in the region, said a Binh Dinh Department of Fisheries official.
A 90 CV capacity boat uses 5,000-7,000 liters of oil for a 20-day offshore fishing trip.