The management board of the FPT Group appointed Truong Dinh Anh as the new group general director on February 23, replacing current director Mr. Nguyen Thanh Nam.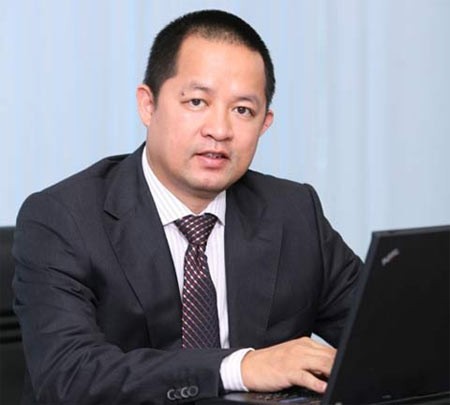 Truong Dinh Anh, new FPT general director (Photo: VNExpress)
The group saw the appointment as appropriate for its future vision of sustainable growth and best suited to meet its target and strategies for the next 15 years.

During his two years as general director, Mr. Nam initiated plans for developing FPT, appointing senior personnel and built strategies for a new brand for the group.

In the next phase, FPT needs a new leader and Mr. Anh is seen as highly qualified for the position.

2011 is the first year for the group's implementation of long-term plans to boost profit growth four times during the next four years, from 2011 to 2014.

FPT has set an ambitious target to be listed in the top 500 leading enterprises in Forbes Global 2000 published by Forbes magazine.

FPT has divided its growth plan into three periods: 2011-2014, 2015-2019 and 2020-2024.

Truong Dinh Anh has held important positions in the group, including that of deputy general director of FPT Group and general director of FPT Telecom Joint Stock Company. He is currently chairman of FPT Telecom.

Under his leadership, FPT Telecom has become one of the three Internet giants in Vietnam during the past ten years with an annual turnover of nearly VND2.5 trillion in 2010, an increase of 33 percent since 2009.

Truong Dinh Anh was born in 1970 and graduated from the National Economics University in Hanoi in 1992. He was nominated as the group's deputy general director in July 2009.