Gasoline price has increased by VND441 to hit VND16,845 a liter of Ron 92 since 4:45pm yesterday in accordance with an instruction by the Ministry of Industry and Trade and the Ministry of Finance.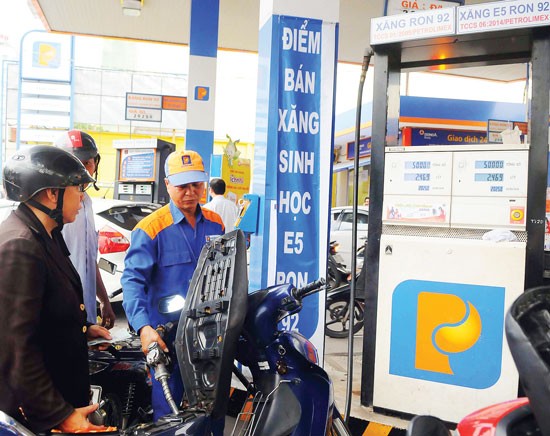 Gasoline price started an increase of VND441 a liter on October 20 (Photo: SGGP)
According to the two ministries' requirement, a liter of ethanol gasoline blend E5 now hikes VND392 to reach VND16,533 a liter.
Diesel price moves up VND599 to VND13,023 a liter, kerosene up VND520 to VND11,543. Mazut raises VND592 to VND10,065 a kilogram.
Businesses' contribution level to the price subsidization fund for every liter of petrol product they sell has been kept unchanged except gasoline. It is VND300 a liter of diesel and kerosene.
The contribution level soars to VND600 per liter of mineral and ethanol gasoline.