State Secretary at the German Federal Ministry of Economics and Technology Bernd Pfaffenbach said the rising trade between the two countries is an impetus to encourage German enterprises to pour money into Viet Nam. Germany's business community will further push its investment flow into Viet Nam in the forthcoming time.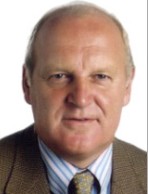 Mr.Bernd Pfaffenbach
At the sidelines of the 6th Viet Nam - Germany Forum, started in Ha Noi on March 27, 2006, Pfaffenbach added,"German-Vietnamese trade turnover has currently reached nearly US$2 billion, which is a good start for the future German investment in Viet Nam."

Pfaffenbach said German businessmen will invest in private sectors and infrastructure. The participation of more than 100 German representatives in this forum showed their special interest in Vietnam's market. The forum plays an important part in helping to bring opportunities for the two sides' understanding and view exchanges.

The German official expressed hope that there will be a remarkable progress in trade and investment between the two countries. "Though no specific contracts were signed at the forum, we establish a stable foundation to boost the two sides' relations, thus helping shape future investment and production contracts," he analyzed.

According to Viet Nam's Ministry of Planning and Investment, Germany at present has 69 operational foreign direct investment (FDI) projects in Viet Nam with a registered capital of US$343.5 million, ranking 20th among 69 countries and territories, and fifth among European Union investors behind France, the Netherlands, the United Kingdom and Sweden.
Related link: