Ho Chi Minh City's consumer price index edged up 0.58 percent in June as the cost of almost goods rose up, reported the municipal statistics office.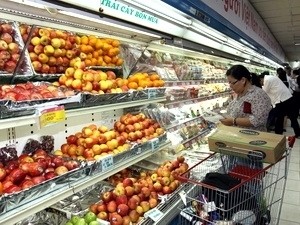 (Source: VNA)
It named foodstuff, household utensils, pharmaceuticals and healthcare services, housing, fuel, garment, education and other services as the drivers of the index.
The largest expansion of 11.65 percent was recorded by healthcare service, the office reported.
The groups of beverages and cigarettes, posts and telecommunication, and entertainment services, however, posted price declines.
According to the office, the index has moved up an average 0.89 percent each month since January.