The 2016 Ho Chi Minh City Enterprise Products Week is taking place in Tay Ninh province starting September 29 to October 3.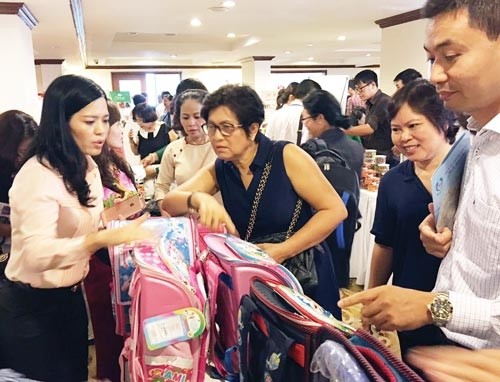 The 5 day event attracts thousands of local consumers
The exhibition of high-quality goods attracts around 100 the city enterprises with nearly 150 their pavilions in the sectors of garments, leather footwear, handicrafts, wood products, agricultural products.
The organizationboard said that the enterprises have received the support from the Ho Chi Minh City People's Committee, with 50 percent discount for booth rental and 100 percent for advertisement, media and seminars.
The event is considered as a good chance for the city enterprises to introduce their high quality goods to consumers.
The Investment & Trade Promotion Centre of Ho Chi Minh City (ITPC) and Department of Trade and Industry of Tay Ninh province co- organized the exhibition week.