Yen Binh Investment and Development Joint Stock Company has received a license to develop the "Yen Binh Global City" project in the northern Thai Nguyen Province.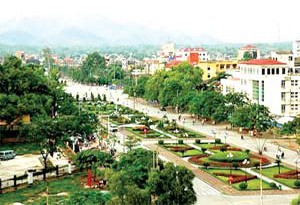 A view of Thai Nguyen City, Thai Nguyen Province 
It will be an urban and industrial zone divided into three parts: 45 percent for high-technology firms, 35 percent for clean farming, and the rest for service companies and urban development.
The developer has promised to build the "city" to international standards to make it an Asia Pacific 'Silicon Valley' – the renowned IT hub in the US.
The project will cover 7,200 hectares in the south of the province and will be consulted by two American firms AECOM and CB Richard Ellis and Israeli firm Proxima Asia. 
AECOM will be in charge of planning in terms of finance and the social and environmental aspects.
CB Richard Ellis will advise on investment and market research while the Israeli firm will be the technology consultant.