The peak pepper harvest time has arrived for farmers in Cau Ngang and Chau Thanh District, Tra Vinh Province.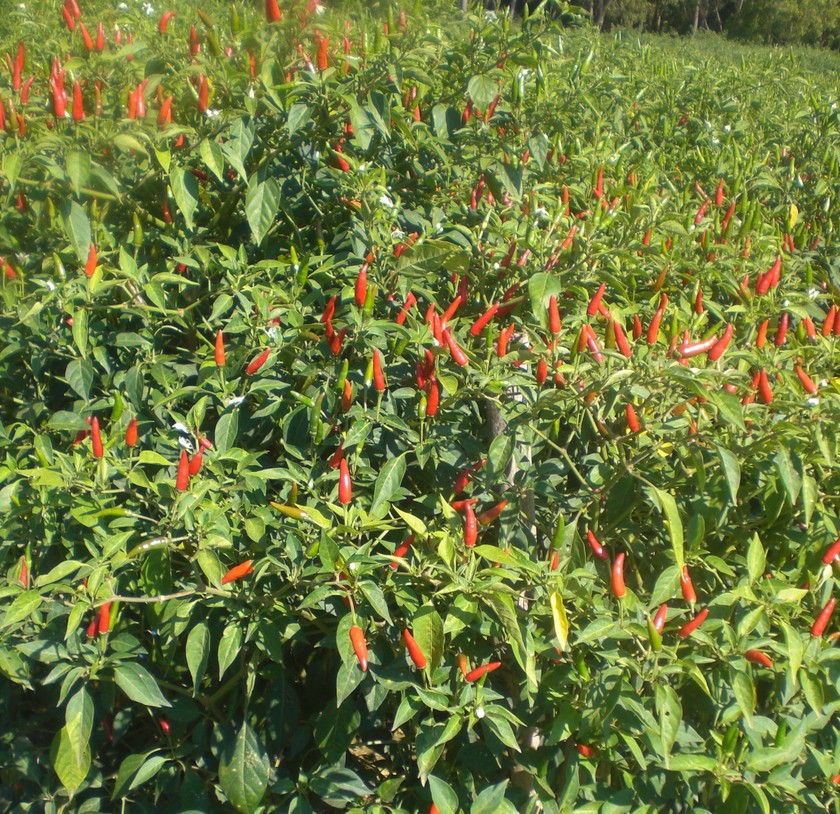 (Photo: khuyennongvn.gov.vn)
Farmers will experience up to VND 300 million (US$14,000) profit per hectare harvested.
A hectare of chili peppers produces 30 tons. Each kilogram is sold at VND 15,000-18,000. They are easily cultivated with a long harvest time of up to three to four months.
My family grew about 5,000 plants this season bearing 1.5 tons of peppers, said farmer Thach Nghiem. He has profited VND 18 million for two months and is expected to earn an additional VND 12 million for the next harvest.
Chili peppers are exported to several Asian countries.