Lien Anh Limited Company inaugurated on May 18 a largest market for raw materials for the garment and footwear industries in the southern province of Binh Duong.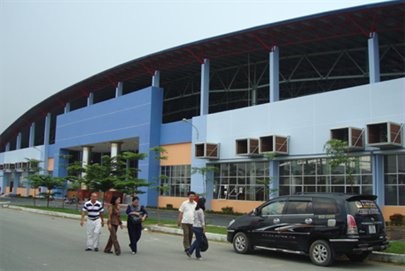 A one-stop market for garment and footwear raw materials opened May 18 in Binh Duong Province (Photo: Saigontimes)
The center will have vendors selling all kinds of materials used by the two industries.
The company has so far spent VND100 billion ($5.8 million) to complete the project's 8.5-hectare first phase.
Fifty vendors have registered to display their products.