Pham Chi Lan *
When the Vietnamese retail market is thrown open on January 1, the biggest challenge for domestic producers and distributors will be the competitive pressure.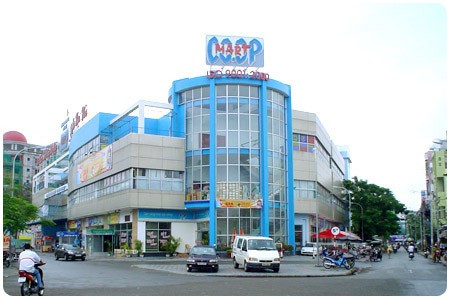 Co.opMart- the leading retailer in Vietnam
Even the country's biggest retail companies are not strong or professional enough to compete with international players.
Thus, when the market opens up, small retailers will see their share shrink as will mom-and-pop stores in cities if the experience of other countries in the region is anything to go by.
Supermarkets and shopping malls are likely to become the preferred source of buying for consumers rather then traditional markets and neighborhood shops.
At the producers' level, local players will face pressure from distributors demanding high quality, lower costs, and newer models.
However, Vietnamese businesses can convert the challenges into opportunities. After all, the country has been hailed as a potentially giant market because of its rapid economic growth, constantly improving living standards, and increasing purchasing power.
When international retailers enter a market, local enterprises are forced to learn and improve quickly. The gradual market opening gives them a chance to keep their market share since foreign retailers cannot develop their distribution system as quickly as they want, especially in rural areas.
But to achieve success domestic retailers must analyze the market carefully and know where to invest and how to improve their services.
Producers should tie up with the foreign retailers since it will give them the chance to sell their products not only in the country but also abroad.
International distributors often help domestic partners improve their products to global standards.
Former trade minister Truong Dinh Tuyen has said that he regrets his failure to establish a strong retail system in the country during his two-year term. Being a minister and leader of the Vietnamese delegation at the WTO talks, he knows better than anyone else that the development of the retail system plays a very important role in economic integration.
There are many causes for Vietnam's failure to have a strong retail system. One of them is local governments' lack of awareness of the importance of this in the integration era.
In many cities prime locations are reserved for foreign investors and state-owned corporations rather than domestic retailers.

Thus, if a strong retail system is to be developed, it is important for local governments to acknowledge its importance to the fate of millions of people.
*The author is an economist and government adviser