Three businesses in the Mekong Delta provinces of An Giang, Can Tho and Vinh Long export approximately 30-40 million salted duck eggs each year, said Truong Thi Kim Dung, director of the Centre of Animal Health No.7 in the Mekong delta city of Can Tho.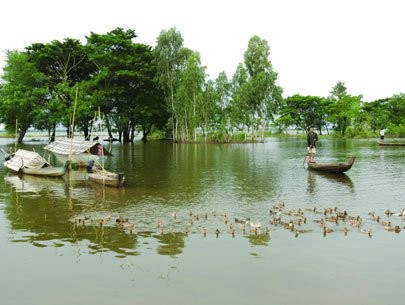 For illustration only
Most of the eggs are exported to Hong Kong and Singapore, all of which are specifically marked so that it is possible to trace back their origin if need be.
The exporting of salted duck eggs began in 1990, but quickly declined because of the bird flu epidemic in 2003 and 2004. Lately, the business has picked up again and also steadily increased, despite competition from other countries such as China and Taiwan.
At the moment, these three above businesses are trying to maintain a flock of around 35-40 million ducks in concentrated ranches, so as to have a stable supply of eggs, while encouraging livestock farmers to work in a close unit to increase productivity, provide better healthcare, and be able to export other by-products like feathers.