The Ministry of Industry and Trade is seeing the Middle East as a potential two-way trade market.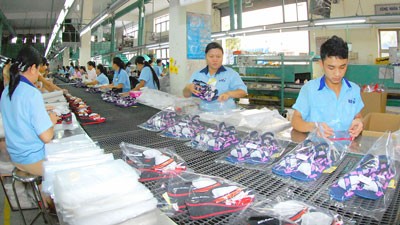 Footwear is among most export commodities of Vietnam to Africa and Middle East (Photo: SGGP)
Trade between Vietnam and the Middle East reached nearly US $10 billion in 2013, said Tran Quang Huy, head of the ministry's Africa, West Asia, and South Asia Market Department.
The export total to Middle East was US $1.6 billion in 2010 and US$6.6 billion in 2013.
The largest export commodities include cell phones, electronic components, fibers, seafood, peppercorn, wood items, rice and garment and textile products.
About 17,000 Vietnamese are working in Saudi Arabia and 8,000 in the United Arab Emirates.
Relations between the Middle East and Vietnam seem to be optimistic, said Huy. The market for Vietnamese goods is becoming popular in the Middle East.