Canada's Olympus Pacific Minerals Inc., the foreign partner of Bong Mieu Gold Mining joint venture with two local companies Mineral Development Co. (Mideco) and Quang Nam Mineral Industry Joint-stock Co. (Minco) started its gold exploitation on April 6, 2006 after 15 years of exploring Bong Mieu gold property in the central province of Quang Nam.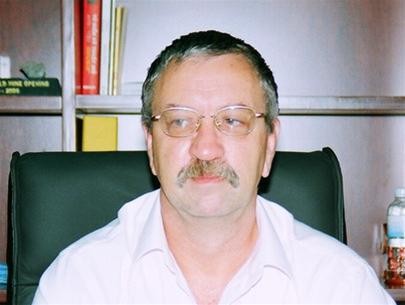 Charles A.F. Barclay, director-general of Bong Mieu Gold Mining Co.
Charles A.F. Barclay, director-general of Bong Mieu Gold Mining Co., said, "The gold reserve in Bong Mieu gold property can be exploited for over 50 years. In addition to Bong Mieu mine in Quang Nam province, Viet Nam might have more gold mines in other places, which all need meticulous and costly explorations."
 
The total reserve of ores in Ho Gan open-pit deposit is 1,039,000 tons, of which 521,000 tons are for exploitation in just 2.5 -3 years. Then, when will new deposits of Ho Ray and Thac Trang and old Nui Kem deposit be able to be exploited?
 
Charles A.F. Barclay: Explorations and surveys are still carried out in those deposits to estimate reserve and content, consider the market prices of gold to see if the gold exploitation is profitable. 
 
To start production in those deposits is generally feasible, I think. We cannot say definitely that exploitations will begin there in two years because mineral business principles and laws do not allow us to publicize anything when no official data are available.
 
Do you know how much gold the French people took away from Nui Kem deposit? And how much is left? Is the gold content in Nui Kem deposit higher than that of Ho Gan deposit?
 
Explorations and surveys in Nui Kem deposit are still on going so there is no certainty of the gold reserves yet. The remaining gold reserve, however, is much more than the quantity which was exploited by the French people.
 
The gold content in Nui Kem deposit is higher than that in Ho Gan deposit. The gold reserve in Ho Gan is low, about 3.85 grams of gold per ton of ore. However, with the current high gold price, modern exploitation technology facilitating the exploitation of low gold content, and advantages of the open-pit deposit, exploitations can be carried out.
 
When the French people exploited Bong Mieu gold deposit, the global gold price was very low and their exploitation technology was poor so they had to exploit the mines with high gold content in Ho Gan deposit to earn profits.
 
The gold content in Nui Kem is ranked high, about 10 grams per ton of ore. There are many gold mines in the world with a gold content 20 times higher than that of Ho Gan. 
In reality there is a low level of success in looking for mines that meet production and business standards. Since your company is developing mining interests in Quang Nam province and Phuoc Son, is it true that Quang Nam province has gold reserve in great quantity?
 
Yes. it is true. I think not only Quang Nam province, but Viet Nam has also more unexplored gold deposits since explorations require big investments.
 
We expect the Vietnamese government to encourage and create favorable conditions for investors to explore not only gold but also other minerals in general.
 
In business, opportunites are most important. In the past, the late issuance of licenses for exploration and survey took away investors' opportunities and discouraged them from carrying out this type of business.
 
Could you tell more about Daksa gold deposit in Phuoc Son District?
 
We will build Daksa gold mining plant in the next two years, which might be larger than the one in Bong Mieu. We are sure that this deposit has the gold reserve of 7.2 tons.