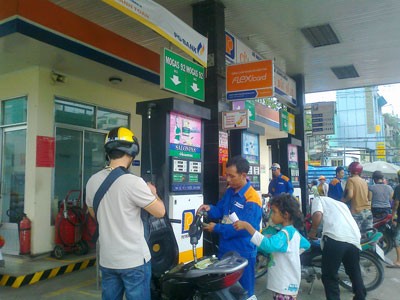 Petroleum is kept unchanged as per the ministry of Finance's guideline(Photo: Cat Tuong)
The Price Management Department under the Ministry of Finance created a guideline for petroleum enterprises to stabilize prices on March 6.
Enterprises are not allowed to increase prices even if the selling price is lower than purchasing price, according to the guidelines.
The department will subsidize any profits lost with VND300 per liter for petroleum, VND170 per liter for diesel and VND110 per liter for kerosene oil.