Cement makers in the north will supply 12-12.5 million tons to the southern region to meet increasing demand there, the deputy head of the Construction Materials Management Department has said.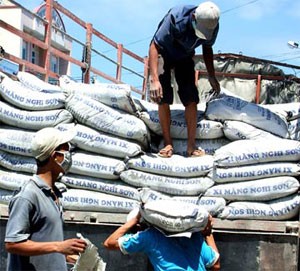 The southern region has an increasing appetite for cement
Dr. Vo Quang Diem added that to move such a large quantity, production, storage, and transportation plans must be made carefully.
 
Southern demand for cement has accounted for 38-40 percent of the country total in recent years.
 
The region is estimated to need 17.5-18 million tons this year but its five cement plants can only produce 5.5 million tons.