Local office leasing agents are worried as they struggle to lease out empty office units.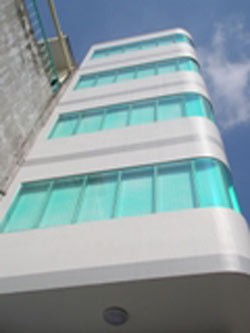 An office building on Pham Van Hai Street, Tan Binh District, HCM City
According to Sacomreal, who handles some office buildings in District 1 and Phu My Hung New Town in District 7, they have found only a few takers for space. Some offices have been advertised for a long time but have received little response from customers.
 
Several office buildings, class B and C, in Tan Binh district are unmarketable too.
 
Several South Korean and Malaysian tenants who used to rent offices for opening branches, such as businesses selling porcelain and terracotta products, are now no longer renting these places.
 
Available space in some buildings is up to 40 percent.
 
Local real estate experts believe that the current situation is due to corporations and companies reducing production and overheads and not looking for new business locations.