According to the State Bank of Vietnam in Ho Chi Minh City branch, overseas remittances transfered to the city reached US$ 3 billion in early September this year, increasing six percent in comparison with the same period last year.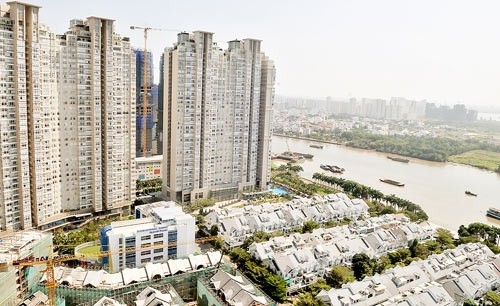 The property sector in the country has strong growth rate in recent years
This year, the amounts of overseas national currency exchange continues being transferred to Ho Chi Minh City and it is expected to hit US$ 5, 7- 5, 8 billion.
A leader of the State Bank in the city said that Vietnam has a large number of Vietnamese workers abroad. In addition, Vietnamese real estate market has poised for strong growth in recent years, those are reason why overseas Vietnamese are eyeing on local property projects as well as pouring investment capital in the sector, helping overseas remittances to the country increasing sharply.